Crossroads Church Peosta is a place where people can meet Jesus, engage in life-giving community, and everyone is welcome. We believe in creating a space where people can have authentic encounters with Christ, discover their gifts, and use them for God's glory.
Join us for our Sunday services!
Summer Jam is a high energy event designed for incoming 3rd graders through exiting 5th graders. This FREE event will include interactive games, upbeat music, and an opportunity for kids to make friendships that will become the highlight of their summer.
Join us as Pastor Matt walks us through 2 Timothy, taking a deeper look than we have time for on Sunday morning. This will be in true Bible study format so, get your Bible, a notebook and let's dive in!
Join us as we walk through "Families Where Grace Is In Place - Building a Home Free of Manipulation, Legalism, and Shame" by Jeff Van Vonderen.

Book description: The key to a graceful family is learning the difference between God's job and ours. God's job is to fix; our job is to depend on Him as we nurture and encourage our families.

The cost is $13 which covers the cost of the book that will be provided to each participant.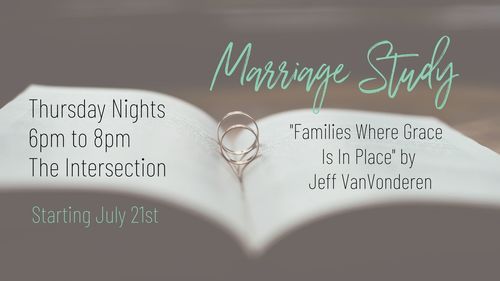 We would love to have you join us at 9:30am each Sunday but realize this is not always possible. We upload our sermon messages weekly. Click the link below to view.